Develop Executing Leadership
We provide planning, training and coaching for senior managers that focus on assessing priorities and building readiness to lead employees, and cultural competency strategies.
x
Services Offered
Training for managers and leaders on best practice for cultural competency in all aspects of the organization.
Executive coaching and one-to-one consultations to increase effective leadership and commitment to a broad range of diversity goals.
Customized training and tools are also used to help managers increase their knowledge, expand their capabilities, and develop necessary skills for managing and working in a diverse environment.
Outcomes
Alignment of vision, mission and purpose as it relates to cultural competency and multiculturalism.
Effective cross-cultural communication skills vital to leading a diverse workforce.
Capacity to resolve cross-cultural conflict within one's self and with others. Incorporation of equity frameworks into mentoring, staff supervision and overall management strategies.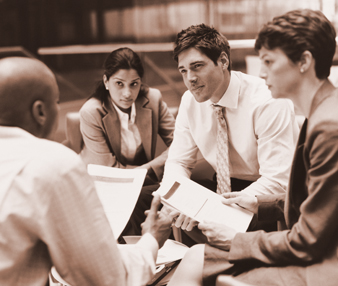 The work that we have done with this team has been groundbreaking and transformative in our State of California Certified Domestic Violence Program.
Their work was excellent and far exceeded our expectation. They helped us develop leadership skills to effectively address complex diversity issues and learn how to cultivate an inclusive environment in our organization.